Making a list and checking it twice, creating a business that's oh so nice! I am so excited because I have created a list of all the things I think can be utilized as an entrepreneur to elevate your business! If you read my Prime Day post for 2020, then you will recognize some of these products (because let's be honest, Amazon is SO convenient to shop) I figured I should include them in my Christmas List as well plus much more!
For the Office
If you are looking to invest in a computer of any kind-now is the time with all of the wonderful sales going on! I have the 15 inch MacBook Pro. I love it because it also fits in my camera bag. If you like more of a sleeve that you place your laptop in, here is a water resistant case that has tons of color options! I also linked a beautiful marble hard case & keyboard cover! The Hard Case Covers are under $15, and great for gifts for your clients or office pals!
I do some editing on my MacBook Pro and it's great when on the fly, but when I am pumping out sessions, my iMac Pro is where the magic happens! I absolutely love it and it's the main key to operating smoothly & swiftly!
I also have an iPad to quickly show a gallery to a client. The Apple iPad is so convenient for me, especially when I am traveling!
You can't have a laptop or computer without a desk to put it on! I love this white and black desk, this white desk, and this gold and white desk. All under $150 and can pretty much match any room! Here is a fabulous chair to go alongside your desk that is comfortable and affordable! This office chair is a little more practical if you tend to spend many hours of your day at a desk.
When I want to drown out any distraction I work with my AirPods. These are under $99.00! This case that protects the Airpods is adorable! There are tons of color options too!

Calendars- I love to be organized and calendars are the way to go! This acrylic calendar is absolutely gorgeous and can work in any office. Here is another option as well. These are from Etsy, which means you are supporting a small business by purchasing through them!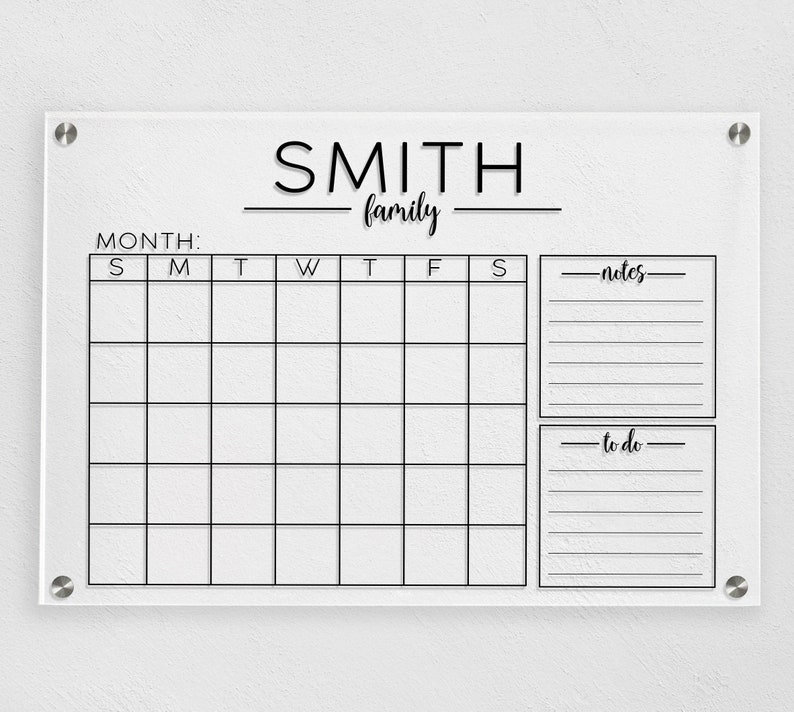 I love this planner! It reminds me of the Erin Condren one but is about a third of the price! It also has 6 different cover options. Get organized for 2021 for under $40!
I've said this before and I'll say it again, if you love the space you are working in, you're more likely to be productive. Here are some beautiful pieces that would go wonderfully in an office space! This shelf is small and can be placed in a corner easily to store your favorite pieces. Here is another shelf option that is slightly bigger and under $200.00! It's stunning!
To add a little color to your office I love using greens and artificial plants! Here is a plant that I have! I also love this pack of three!
If you don't have a 6 foot phone charger I promise you are missing out! I can plug in this phone charger into the wall and don't have to step away from my work in order to check my phone. This power port has 2 usb plugs which is amazing for charging two things at once!

When I go from the office to photographing sessions I take this Marc Jacobs tote bag with me because its big enough to hold all of my things and has held up very well.
ALL THINGS CAMERA & PHOTOGRAPHY
Finding the right camera and accessories to go along with it can be tricky and you have to find what's best for you. I have a collection now from over the years that I love and still use to this day! This time of year is usually when I purchase new items as well as replace old ones because of all the sales. Below are all of my favorite and what I find to be necessary photography items for my business!
While I don't use Camera Straps currently because I find they make my neck and back hurt more quickly, I have used them before and recommend the Holdfast Money Maker. Sizes vary so make sure you pick the right size.
Here is a great Rolling Camera/lens Case to store all of your options. The best part is that it's flight friendly! I usually carry them for bigger shoots like weddings & studio.
I am a Nikon shooter but I love Canon & Sony as well. Nikon is just the path I went and gear I have invested in. I have linked a few other Brand Options that I feel are great cameras for all photographers. Nikon D850, Pair this Camera with several options of lenses here are three of my favorites. Nikon AF-S FX 24-70 mm f/2.8 , Nikon 50mm 1.4, Nikon 35mm 1.4 .
Nikon Z7II Series Is the Ultimate Buy For My Christmas this year! Want to run with the professionals this Camera sets the bar for the latest technology in mirrorless cameras, it's a step above the rest!
Click Here For The Full Body & Lens Kit Option
Other Camera Brand Options Canon EOS 5D Mark IV, Sony A9. I recommend the same lenses for these Brands of Camera-the 50mm 1.4, The 24-70mm 2.4, & the 35 1.4.
Need a camera for every day images that is a little more budget friendly?Here is a great bundle option at an incredible price!! Nikon D3500 DSLR Camera with Two Lens Options & MORE!! Also add this little guy to your camera and get your kiddos attention!! Shutter Huggers are so cute!!
I use 64 GB SD CARDS, thee SD Cards are Large & Fast Enough for Sessions. I save each SD card and use it as back up until the client's gallery is delivered. There are also options for more space like the 128 GB SD. The Sony Professional QXD 128 GB under $200 and the QXD / SD Reader Dual Slot with USB port are at fabulous prices as well under $30! I also use an SD/Memory Card Holder so they are all organized and together. Along with saving the SD Cards I use external hard drives to store all of my imagery. These are a few I have used with great price points and price range due to the amount of storage you may need. Seagate Backup Plus 2 TB External Hard Drive and another popular choice but a little higher in price is the LaCie Rugged Mini 2TB that is also made by Seagate.
Handheld Reflectors are a GAME CHANGER. When you're needing a little more light directed on your subject, reflectors are what you want. Also, if you're like me, and you shoot alone on many occasions, a large reflector isn't ideal as it's not easy to maneuver. These are perfect to handle on your own.
I also often shoot on the go at different locations. I never know where I am going to be sometimes and if I find myself in a lifestyle situation (for example coffee shop, book store, grocery store), I want to be able to put out enough light that is not too harsh or direct on my subject so I will connect my Flash Bender to my mounted on Camera Speed Light the Nikon S-5000 AF Speedlight.
Here are other items I carry that help me have a great shoot: Small Clamps ,Nikon Lens Pen, Microfiber Cleaning Cloths, Changing Pop up Tent.
With so much to bring to shoots, my car can sometimes feel a little overwhelming. I use this car organizer to keep everything in its own designated spot. It feels good knowing I have a clean car after a shoot and a place to put everything when I am done! Since I am always on the go, I often use this car charger & mount as well.
iPhone / Smart Phone Photography
Let's face it, as much as it's hard for us photographers to know that sometimes a cell phone image is a quicker way to snag an image here are few of my favorite accessories to get the best images from using your phone!
For Under $40 you can get the #1 Best Selling iPhone Lens . This lens is compatible with several other Phones as well! For improving your Social Media Game & Quick photos this lens is a must!
A selfie light ring can illuminate and give you the best lighting to capture that perfect selfie, it can also clip onto your computer or laptop for great video lighting and is rechargeable!
HP Sprocket Portable Printer! This might be one of my favorite products on this list! PRINT YOUR PHOTOS STRAIGHT FROM YOUR PHONE with this printer!
A Premium Phone Tripod under $18.00!! It can wrap around just about anything. This is great for influencers or content creators that have to grab a shot alone!
I love having my watch with me so when I'm working if my next client is trying to contact me I can simply look down and read the message on my Apple Watch linked HERE.
Here are some great Apple Watch Bands for under $11, the leopard one is my fav! Here is 12 pack for $30 of fun colors too!
A drone is on my list to get! Although it's not a Huge Demand in my niche of photography, I have used a drone to capture a fun look into my business and I would love to provide and add that extra eye grabbing element of video and imagery for my clients. Snag this drone for under $160!
STUDIO
You have seen me talk about these before and that's because they are so necessary for studio photography! I find for photographing products or headshots that a durable backdrop stand is a quick and easy way to assist you in capturing the best images. I have had my two stands for 5+ years and still use them! I will set up mine to the closest window or use Constant Lighting with my favorite colors of seamless paper when I am on the go. If I am looking for a stationary backdrop wall mount this is the perfect choice that holds 4 Rolls Of Paper without Sag and easy access ! You can get seamless paper in all colors sizes and it's great to use for a backdrop for headshots, products, Flat Lays & more!
When it comes to constant lighting I find myself going to the cheaper ones. As I move locations every day, if one were to break or is over worked I am not out thousands of dollars for an every day mishap. Click here to snag these lights under $100! If you have a Studio that is your every day location where the lights are stationary and you do not pack your lights a lot I would definitely recommend purchasing your higher quality Lighting like these by WestScott.
Another great lighting options that you can use not only with your cell phone but on location at your photography session this Best Seller Ring Light Kit is a MUST HAVE!! This can help with your video tutorials and more.
It was so fun to make this list for all of you! I hope you found these items helpful and can use them to bring your business to the next level in 2021!
---
PLEASE PIN THIS IMAGE FOR FUTURE REFERENCE